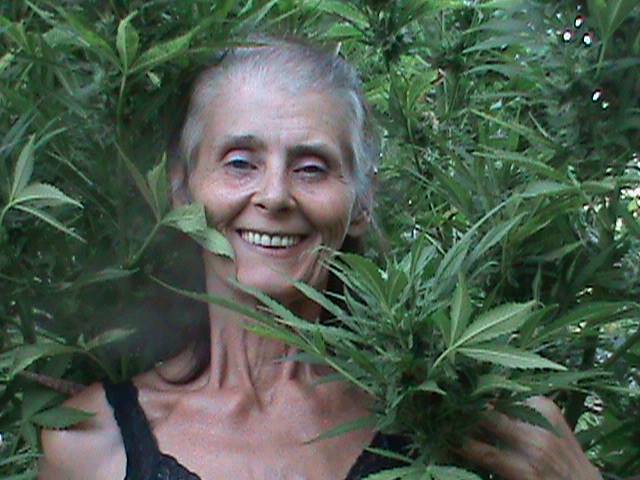 Terrie Palumbo, the owner of ACANNABIZ Network has been secretly growing beautiful cannabis girls since 1965, progressively able to come out of the closets and into the greenhouses and then on to the challenges of the great outdoors.

As a proud graduate of The Oaksterdam University, the owner of several small businesses through the years, Terrie is now even prouder to be an owner of a legal medical cannabis business. After a lifetime of passion for this natural healing plant, Terrie has always believed "any cannabis use is MEDICAL CANNABIS use!"

Terrie, with the information gained from the excellent instructors, was able to advance to become Oaksterdam University Valedictorian of the May, 2015 Advanced Classes and the May, 2015 Horticulture Classes.

It was an honor to meet and learn from Dr. Aseem Sappal, Jeff Jones, Dale Sky Jones, all of the knowledgeable industry involved instructors, friendly staff and cannabis patriots at Oaksterdam University. The legal instructors not only teach the laws but are currently helping write them.

The Oaksterdam University is America's first cannabis college that was founded in 2007 to provide students with the highest quality training for the cannabis industry.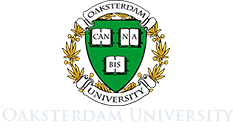 Oaksterdam classes consist of Legal, Advanced, Horticulture, and many more.
Check here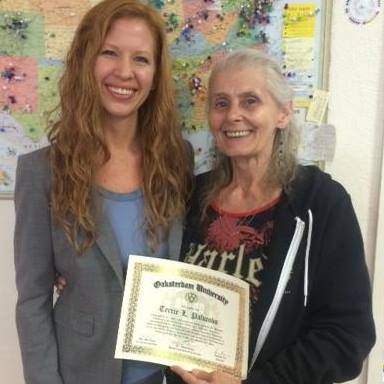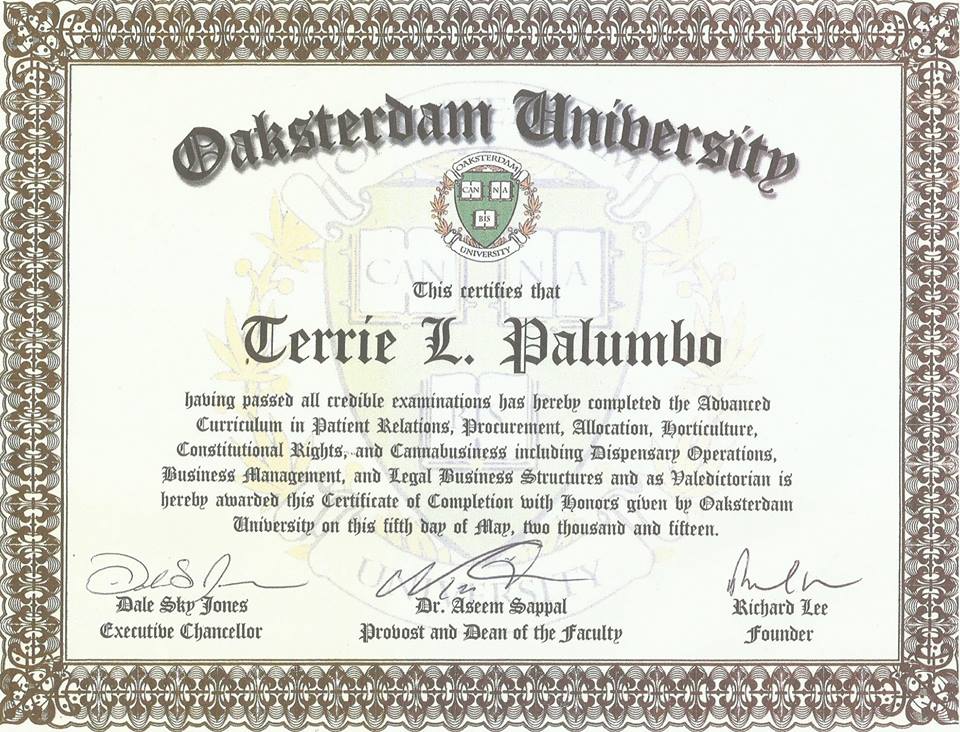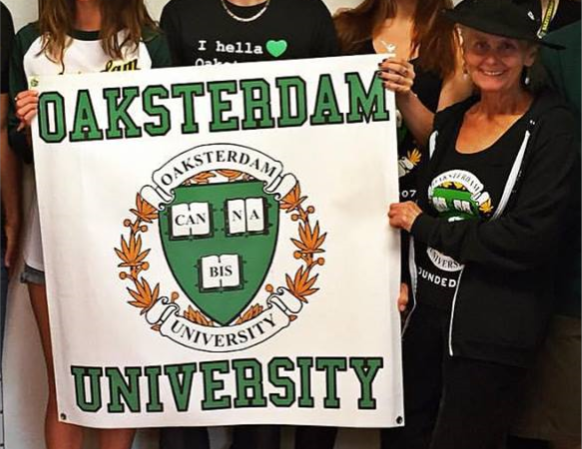 ACANNABIZ Network
PO Box 663
Brownsville, CA 95919
(530) 675-9505
Questions Please Email: Sales@acannabiz.com Or Call:

(530) 675-9505
Please enjoy "Garden Photos"